Product Description
EC270 Flexible Coupling Excavator Pump Drive Coupling Heavy Equipment Parts
Basic information:
| | |
| --- | --- |
| Material | Genuine Material |
| Feature | One-stop Shopping Experience |
| Packaging Details | Plastic bag, Carton |
| Mass Production | Booking |
| Surface Treatment | Rust-Proof Oil |
| Connection | Shaft/Spline/Straight |
| Structure | Double-End |
| Available | In stock |
| Business Type | Manufacturer |
Product show as below:
 About us:
specialized in:
couplings, rubber mounts, gera parts, hydraulic seals and seal kits for hydraulic hammers, rock breakers, hydraulic excavators,wheel loaders, and JCB badkhoe loaders.
And, Our company also supply:
Engine parts, hydraulic piston pump and hydraulic travel motor, Swing motor assembly and hydraulic component parts, electric parts, etc. Hydraulic hammer breaker parts with piston, cylinder, chisel, through bolt, side bolt, top bush, front head bushing,accumlator, valve, etc.
We always try our best for all our customers and make it better and better. Welcome!
FAQ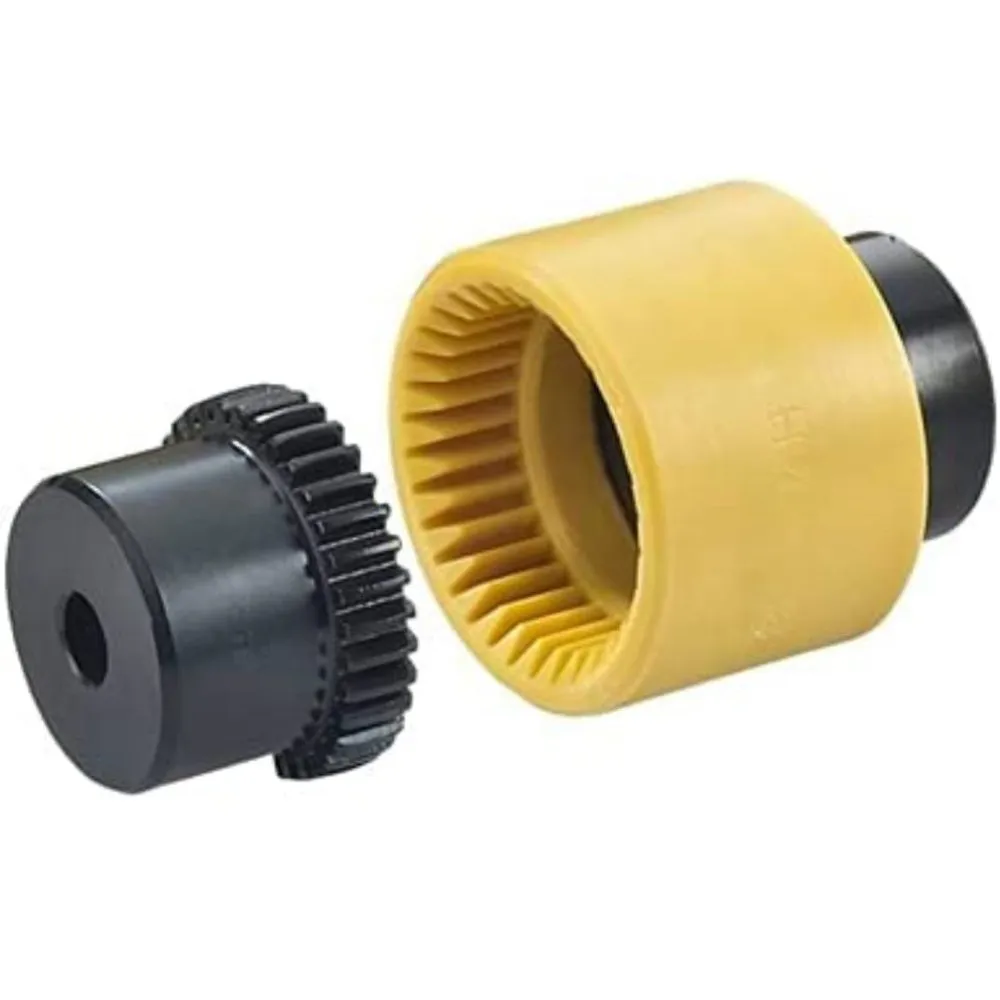 Explaining the Concept of Backlash and How It Affects Drive Coupling Performance
Backlash is a mechanical phenomenon that refers to the amount of free movement or play between the mating components of a drive system. In the context of drive couplings, backlash is the angular or linear displacement that occurs when there is a change in direction or a reversal of motion. It is mainly a result of clearances between the coupling's mating elements.
The presence of backlash can have both positive and negative effects on drive coupling performance:
Negative Effects of Backlash:

Reduced Accuracy: Backlash can introduce inaccuracies in position control systems, especially in applications requiring precise positioning. The free movement between the coupling elements can result in a delay in response when the direction of rotation changes, leading to positioning errors.
Vibration and Noise: Backlash can cause vibration and noise during operation, especially in systems with frequent changes in direction or load. The impact and collision of the mating elements can generate noise and contribute to mechanical wear.
Increased Wear: In systems with significant backlash, the constant impact between the mating components can accelerate wear and reduce the lifespan of the coupling and other connected machinery.

Positive Effects of Backlash:

Shock Absorption: In certain applications, a controlled amount of backlash can act as a shock absorber, dampening sudden impact loads and reducing stress on the system during abrupt changes in motion.
Misalignment Compensation: Backlash can compensate for minor misalignments between shafts, reducing the risk of damage and excessive load on the coupling and connected components.
Thermal Expansion Compensation: Backlash can help accommodate thermal expansion and contraction of the components, allowing the coupling to function effectively even as the temperature changes.
The appropriate amount of backlash depends on the specific application and the coupling type. In some cases, minimizing backlash is essential for precision and accuracy, while in others, a controlled amount of backlash can be beneficial for shock absorption and misalignment compensation.
It's crucial to consider the effects of backlash when selecting a drive coupling and designing a power transmission system. Manufacturers often provide information on the level of backlash in their coupling designs, enabling users to make informed decisions based on their application's requirements.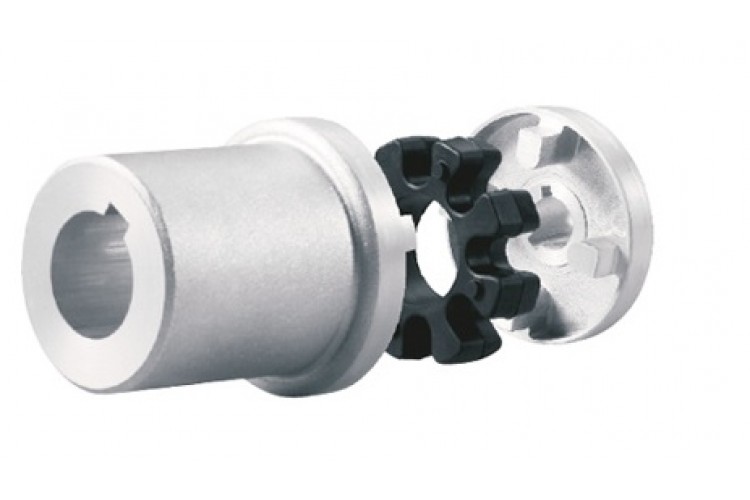 Can Drive Couplings Compensate for Misalignments in Shafts?
Yes, drive couplings are designed to compensate for certain degrees of misalignment between shafts in mechanical power transmission systems. The ability of a coupling to accommodate misalignments depends on its type and design. Here are the common types of misalignments and the corresponding coupling types that can handle them:
Parallel Misalignment: This type of misalignment occurs when the axes of the two shafts are parallel but not perfectly aligned. Elastomeric couplings, such as jaw couplings and tire couplings, are commonly used to handle parallel misalignment. These couplings have flexible elements that can offset slight parallel offsets between the shafts.
Angular Misalignment: Angular misalignment refers to the situation where the axes of the two shafts are not collinear and form an angle. Flexible couplings like beam couplings and Oldham couplings are effective in accommodating angular misalignment. They have a design that allows for relative movement between the shafts while transmitting torque.
Radial Misalignment: Radial misalignment occurs when there is a gap between the axes of the two shafts. Flexible couplings with multiple elements, such as disc couplings and grid couplings, can handle radial misalignment to some extent. These couplings use flexible components to allow relative movement between the shafts.
Combination Misalignment: Some couplings, like universal joint couplings and double loop couplings, are designed to compensate for multiple types of misalignments simultaneously. These couplings are suitable for applications where complex misalignments exist.
It's important to note that while drive couplings can compensate for certain degrees of misalignment, they have their limitations. Excessive misalignment or misalignments beyond their design capabilities can lead to premature wear, reduced coupling life, and decreased efficiency in power transmission. Proper alignment during installation is still essential to ensure the longevity and optimal performance of the coupling and the entire power transmission system.
When selecting a drive coupling for an application with misalignment concerns, it is crucial to consider the type and magnitude of misalignment expected and choose a coupling that can handle it effectively while still meeting other performance requirements.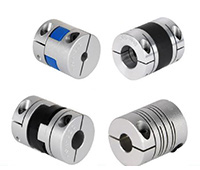 Advantages of Using Drive Couplings in Automotive Systems
Drive couplings play a critical role in automotive systems, contributing to the efficient and reliable operation of various components. They are used in several applications within vehicles, providing several advantages that enhance performance, comfort, and safety. Here are some of the key advantages of using drive couplings in automotive systems:
Smooth Power Transmission: Drive couplings efficiently transmit power from the engine to different automotive components, such as the transmission, differential, and wheels. They provide a smooth power transfer, reducing energy losses and ensuring optimal performance.
Shock Absorption: Automotive drive couplings with flexible elements, such as elastomeric materials or metal discs, absorb shocks and vibrations caused by road irregularities. This helps improve the overall comfort of the vehicle and reduces wear on drivetrain components.
Misalignment Compensation: Misalignments can occur due to chassis flexing or other factors in automotive systems. Drive couplings with flexible elements can accommodate these misalignments, reducing stress on the connected components and extending their lifespan.
Noise and Vibration Reduction: By dampening vibrations and noise, drive couplings contribute to a quieter and more pleasant driving experience for passengers.
Energy Efficiency: Drive couplings ensure efficient power transmission, which is essential for maximizing fuel economy and reducing emissions in modern vehicles.
Protection of Expensive Components: Drive couplings act as protective components by isolating the drivetrain from shocks and torque spikes. This helps prevent damage to more expensive components like the transmission and differential.
Adaptability to Different Configurations: Automotive drive couplings are available in various designs and sizes, allowing manufacturers to adapt them to different vehicle configurations and drivetrain layouts.
Reliability and Longevity: Properly designed and maintained drive couplings have a long service life, contributing to the overall durability and reliability of the vehicle.
Safety Enhancement: In certain situations, such as during sudden accelerations or decelerations, drive couplings help maintain stable power delivery, thus contributing to better vehicle handling and control.
Less Wear and Tear: By absorbing shocks and reducing vibrations, drive couplings reduce wear and tear on drivetrain components, leading to reduced maintenance requirements and longer component life.
In summary, drive couplings are essential components in automotive systems that provide numerous advantages, including smooth power transmission, shock absorption, misalignment compensation, noise reduction, energy efficiency, and increased safety. These advantages contribute to the overall performance, comfort, and longevity of vehicles in various driving conditions.



editor by CX 2023-08-11